Cold and Flu Medications – should you be cautious if you have a thyroid condition?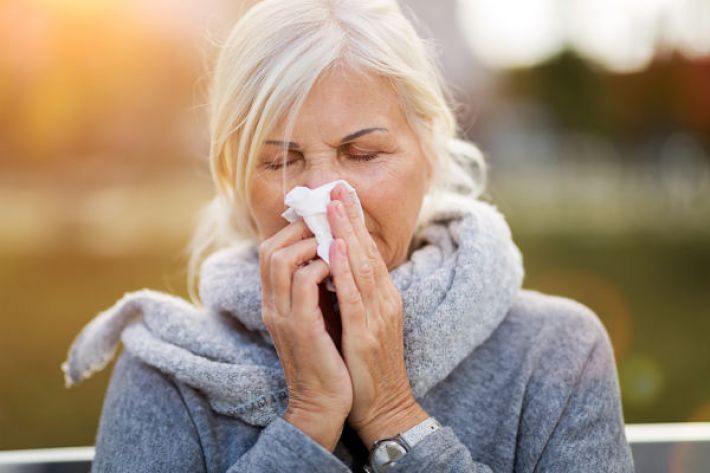 2020-02-42

on

Tue 11

Feb
It's cold and flu season again. as this is often the time that we will be buying supplements to build up our immune systems or taking medications to help with symptoms I thought it might be useful to answer a few common questions…
Am I more likely to become ill when I have a thyroid condition?
In other blog posts I have cautioned about being swept up with theories and forums when what is being shared is potentially anecdotal rather than proven so I thought I'd start here.
There are certainly those who believe that having an autoimmune condition will make you more susceptible to illness but if you are medicated so that your body is stable and back in balance this should not be the case.
Flu like symptoms when hyperthyroid
It is important to continue take anti-thyroid medication such as Carbimazole or Propylthiouracil regularly as prescribed.
If you are on either of these medications and develop flu-like symptoms within the first three months of treatment – fever, chills, headaches, sweating, swollen glands -  it is important to exclude the rare complication of agranulocytosis which occurs in 0.2% to 0.5% or patients. A case study can be seen here
Is it Ok for me to have a flu injection?
We know that the flu shot works by stimulating your immune system to produce antibodies. Given that, there are people who worry that it can also stimulate an autoimmune thyroid response
Specifically, Hashimoto's thyroiditis in those with an underactive thyroid (hypothyroidism)
And Graves' disease in someone with an overactive thyroid condition (hyperthyroidism)
Please be reassured that most current evidence suggests that this is unlikely to happen.  So take advantage of the flu vaccine if you are in one of the groups described here by the NHS
Can I take Vitamin C?
There is no problem in taking Vitamin C.
As female adults we need 75mg of daily Vitamin C and as male adults we need 90mg of daily Vitamin C.  Most of this is obtainable through the foods we eat – for example one large orange contains 82mg of Vitamin C.
N.B. Don't buy calcium fortified orange juice unless you drink this at least 4 hours after you have taken your Levothyroxine as calcium can negatively affect its absorption
Can I take Zinc?
There have been studies suggesting that zinc can cut the duration of a cold,  and the NHS covers this here  It is hardly surprising, therefore that many people take zinc supplements at this time of year.
The daily recommended zinc allowance for an adult male is 9.5mg and for an adult female 7mg.  You should get all you need from your daily diet but vegans may struggle as this is in
meat
shellfish
dairy foods
bread
cereal products                                                                                   
There are no contraindications between Zinc and Levothyroxine. Neither are there any known interactions between zinc and either Carbimozale or Propylthiouracil
Can I take a multivitamin?
Yes,  but you must make sure that you take this at least 4 hours after your Levothyroxine as any iodine or calcium therein  will interfere with the absorption of the Levothyroxine.
Can I take paracetamol, aspirin or ibuprofen?
Yes, there is no indication that these will have any negative affect on your thyroid medication.
Is it possible for me to take decongestants?
Yes, again there is no problem in taking these.
What if I've forgotten to take my thyroid medication?
Thyroid medication works best if you take it at the same time each day but it's easy to overlook this when you're feeling unwell.
It is important to continue take anti-thyroid medication such as Carbimazole or Propylthiouracil regularly as prescribed.
Levothyroxine can be taken as soon as you remember but this should still be 30 minutes before a meal so that the digesting of that meal is not interfering with the body's absorption of the medication. There is the alternative of taking late at night if 3 hours after your evening meal.
If you are on Levothyroxine, you might be relieved to know that Thyroxine is stored in the body so you probably won't notice the difference if you miss out the odd one.  However, the general advice is that if you have missed a dose on one day you can always double up on the next and ensure that your total weekly dose is consistent.
There is more information about getting the most out of your Levothyroxine here
I hope this has been helpful. 
If you are interested in other common queries posed by thyroid patients you might like to check out
Although every effort is made to ensure that all health advice on this website is accurate and up to date it is for information purposes and should not replace a visit to your doctor or health care professional.
As the advice is general in nature rather than specific to individuals Dr Vanderpump cannot accept any liability for actions arising from its use nor can he be held responsible for the content of any pages referenced by an external link