The surprising hormones produced by your body fat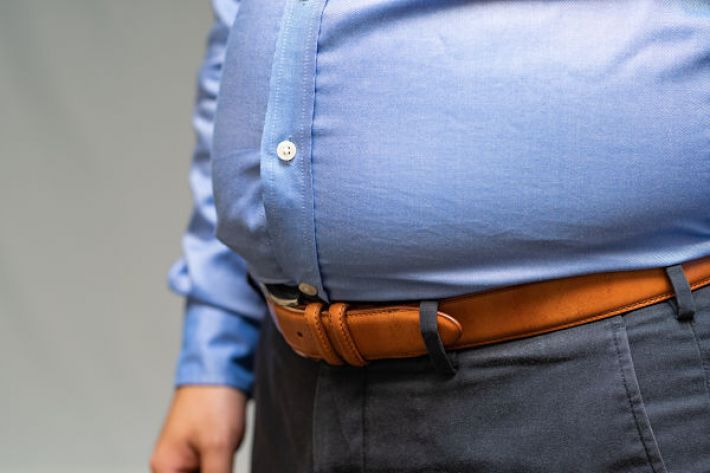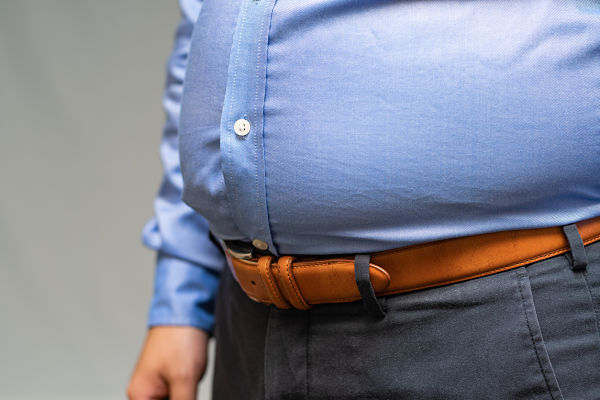 2020-04-113

on

Wed 22

Apr
You might be surprised to learn that your adipose tissue (body fat) is one of the largest endocrine organs in your body excreting a number of bioactive hormones called adipokines. We actually didn't discover this until 1994.
Adipokines are key players in the normal functioning of your body and your first responders in helping the body to regulate your body's response to alterations in nutritional status such as:
excessive calorie intake
fasting
exposure to lower temperatures
exercise
Unfortunately your adipokines are adversely affected by obesity such that they are unable to regulate your body in order to keep it healthy.
About obesity
Obesity is an increasing problem in Europe with approximately 20% of the population displaying this condition. This level has tripled since 1986 when the European Association for the Study of Obesity (EASO) was founded to address the emerging obesity problem.
The BMI of a normal weight adult is between 20 and 25. If someone is overweight their BMI will be between 25 and 30. Someone who is obese is between 30 and 35 and morbid obesity is defined as a BMI which is higher than 40.
In simple terms a raised BMI leads to a number of negative hormonal changes in your adipokines
About your adipokines
It's likely that your fatty tissue secretes more than 600 adipokines and the way in which they are expressed and secreted is very tightly controlled and co-ordinated. The main ones adversely affected by obesity are:
Leptin is secreted by the fat cells and acts on your brain to regulate food intake and the expenditure of energy. It is often called the "starvation hormone"
When your BMI is high you will get too much Leptin in the blood. This causes a lack of sensitivity to the hormone – a condition known Leptin resistance.  This means that your body loses its ability to regulate correctly so that you are likely to eat more and exercise less than your body actually needs.
This protein hormone is also derived from your fat tissue and helps your body to protect itself against diabetes, inflammation and cardiovascular issues. Unfortunately the levels of adiponectin are reduced when you are obese – although we presently don't understand why this should happen
possesses anti-inflammatory, anti-cardiovascular disease and anti-diabetic properties as well as slowing the formation of fatty deposits in the arteries. It also assists with the dilation of blood vessels which lowers blood pressure. Again the creation of Omentin is reduced by obesity (as well as insulin resistance and type 2 diabetes)
Although this area of medicine is perhaps less well known,  the science around the negative effect of obesity on our adipokines helps us better understand the reason behind most obesity associated diseases -  including type 2 diabetes, cardiovascular diseases, stroke, arthritis and certain types of cancer.
Of course, there is a growing recognition by most people that increased body fatness leads to a number of adverse hormonal changes.  Insulin resistance is the most cited example and one which we discussed here
Obesity and the coronavirus
Knowing how obesity can negatively affect the fine balance and health of your body, it is perhaps not surprising that a number of reports about coronavirus have now indicated that the most severe symptoms and complications from this virus occurred in obesity related conditions.
Scientists from Edinburgh, Liverpool and Imperial College London analysed 15,100 patients in 177 hospitals and found that being overweight places people at a greater risk of being hospitalised with coronavirus.
US studies similarly found that obesity was found to be the biggest risk for coronavirus hospitalisations in New York City and that people who were obese were more likely to be struck down with a severe case of COVID-19 even more than those with cancer or lung disease.
Although every effort is made to ensure that all health advice on this website is accurate and up to date it is for information purposes and should not replace a visit to your doctor or health care professional.
As the advice is general in nature rather than specific to individuals Dr Vanderpump cannot accept any liability for actions arising from its use nor can he be held responsible for the content of any pages referenced by an external link