Morning sickness and its effect on thyroid function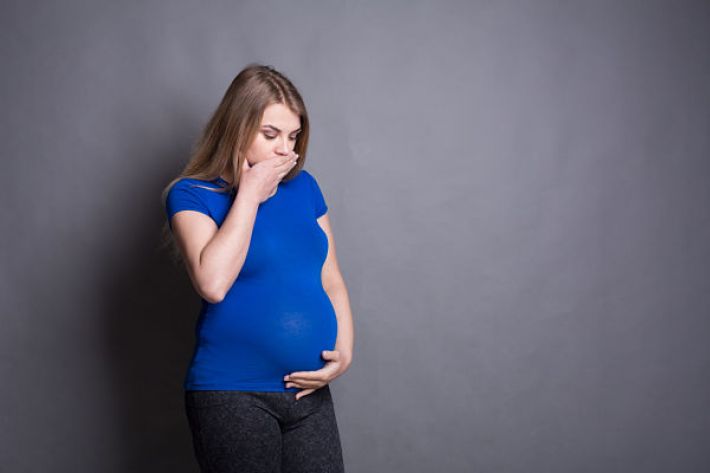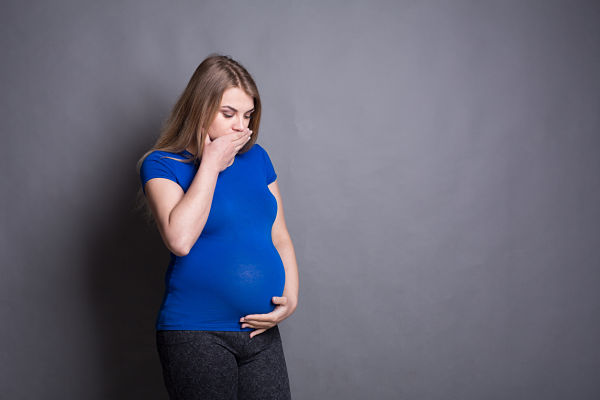 2018-01-18

on

Thu 18

Jan
Up to 80% of pregnant women suffer from morning sickness and yet, surprisingly, its cause is still not clearly understood. However, it is almost certainly endocrine related and originates from hormones secreted by the placenta called human chorionic gonadotropin or hCG.
hCG is produced by the placenta immediately when implantation takes place and it's this that's thought to act as a trigger to morning sickness.  Thyroid hormone is key to a baby's neuro development and it's believed that embryos use hCG to control the production of maternal thyroid hormone as they develop in the womb during the early stages of pregnancy. 
The by-product of this is nausea and vomiting in the mother which may also be down to fact that hCG has a molecular similarity to that of the thyroid hormone. An increase in hCG therefore makes the mother's body react as if there is too much thyroid hormone and seems to contribute to morning sickness and even hyperemesis gravidarum (see below)
Another suggested likely cause of morning sickness is the increased levels of oestrogen and progesterone in the mother's body. Oestrogen can increase by as much as 100 times the normal level which, some researchers believe, makes food odours so overwhelming that they trigger a gag reflex. Progesterone levels also increase substantially and this is known to cause stress on the digestive system. hCG has a key role in controlling the levels of both these hormones
Whilst agreeing that pregnancy sickness is essentially tied up with maintaining the quality of the embryo, a different theory was mooted in 2016 by Scott Forbes in the Department of Biology in Winnipeg University. He has suggested that there is a link between iodine levels and morning sickness.
"For most humans over most of our evolutionary history, iodine has been in short supply, and iodine deficiency is still the most common source of cognitive impairment across the globe" "Both too little and too much during early pregnancy are damaging to embryo brain development. Given that pregnancy sickness is closely linked to iodine intake and thyroid function (hypothyroidism is associated with lower levels of nausea and vomiting, hyperthyroidism with more), an obvious interpretation emerges"
Click  to read my blog posts on the importance of maintaining good levels of iodine and about the recent concerns raised about too low iodine levels in milk alternative drinks
What is hyperemesis gravidarum?
Sometimes, vomiting becomes so severe that the woman becomes dehydrated and has to be admitted to hospital for replacement of the lost fluid by an intravenous drip. If the vomiting is severe enough to result in more than 5% weight loss, this condition is known as hyperemesis gravidarum (excess vomiting in the pregnant woman). 
The hCG stimulates the thyroid gland and approximately half of women with hyperemesis gravidarum have a degree of hyperthyroidism with raised levels of free T4 and free T3 and a suppressed TSH level.  This condition is more common in twin pregnancies.
In addition to correcting the dehydration in hyperemesis gravidarum, treatment of the temporary hyperthyroidism with anti-thyroid drugs may (very rarely) be necessary.  The condition is usually self-limiting by the 15th week of the pregnancy and the free T4 and free T3 levels usually return to normal within a few weeks of cessation of the vomiting. 
If the thyroid hormone abnormalities persist after the 20th week of the pregnancy then it is possible that the mother has undiagnosed Graves' disease.
Women who are hypothyroid and  taking Levothyroxine need to ensure that it is being absorbed if they have severe vomiting.
I hope you have found this helpful.
Although every effort is made to ensure that all health advice on this website is accurate and up to date it is for information purposes and should not replace a visit to your doctor or health care professional.
As the advice is general in nature rather than specific to individuals Dr Vanderpump cannot accept any liability for actions arising from its use nor can he be held responsible for the content of any pages referenced by an external link