What is neuropathy and how do you know you have it?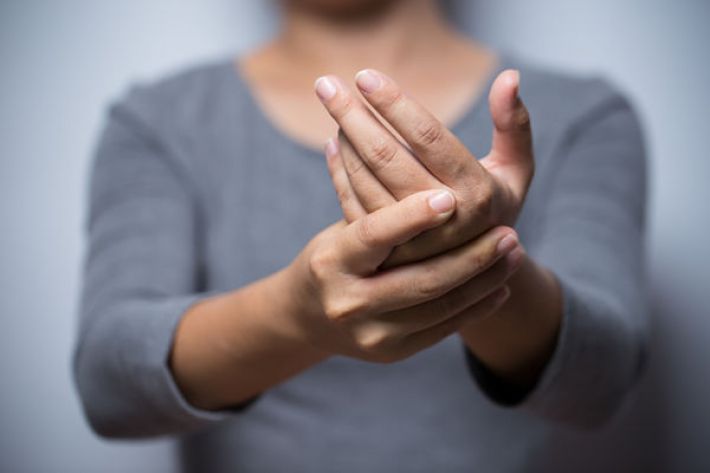 2020-09-267

on

Wed 23

Sep
First noticed as numbness, prickling, tingling or pain in the hands, feet, arms or legs, neuropathy is a nerve disorder which can be caused by both types 1 and 2 diabetes. It may affect up to 50% of diabetes patients and diabetes is the most common cause in the UK. However, it is also more common when you
are over 40
are overweight
have high blood pressure
have poorly controlled blood sugar levels
Some people unfortunately have burning, stabbing or shooting pains in affected areas and some may feel pain from a light touch that should not at all be painful.
What causes neuropathy?
In terms of diabetes, we don't have all the answers but we do know that prolonged exposure to high glucose levels damages the fine blood vessels that supply your nerves. The longer you have had diabetes the higher the risk of developing neuropathy. In addition lifestyle factors such as smoking or use of alcohol can contribute.
People with chronic liver/kidney disease, Vitamin B12 deficiency or those on some anti-cancer drugs can also experience neuropathy. Similarly for those with autoimmune conditions such as rheumatoid arthritis or coeliac disease.  
A viral infection such as shingles or Lyme disease can also precipitate neuropathy.
The condition can also be brought on due to a traumatic injury or exposure to toxins.
Types of neuropathy
Often referred to as "peripheral neuropathy"  - because it affects the nerves that are outside the central nervous system of the brain and spinal cord  - this condition has three categories:
When nerves which detect touch and temperature are damaged this is known as sensory neuropathy. This commonly affects hands and feet ("glove and stocking")
When nerve damage affects muscles this is known as motor neuropathy
When damaged nerves affect involuntary actions such as heart rate, blood pressure, sweating or digestion this is known as autonomic neuropathy
This means that further symptoms may be experienced.  These include:
indigestion, nausea or vomiting, bloating
diarrhoea or constipation
limb weakness
wasting of the muscles in hands or feet
erectile dysfunction
feeling dizzy
double vision
muscle cramps
lowered blood pressure especially on standing
loss of co-ordination or balance due to losing the ability to instinctively know the position of hands or feet
intolerance to heat
excessive sweating or inability to sweat
People can be affected in just one nerve – mononeuropathy; several nerves – mononeuritis multiplex; or all over the body – polyneuropathy.  The latter typically begins in the feet as it affects the longest nerve first.
Diagnosis and Treatment
If you have diabetes you should be screened annually for neuropathy by being given a foot check. If the Doctor believes you may already have neuropathy this will be further confirmed through the use of nerve studies. You may also be referred to a neurologist or pain specialist.
Treatment relies on achieving blood glucose levels to target (HbA1c 48-53mmol/mol (6.5-7.0%)),  stopping smoking, reduced alcohol consumption and weight loss through exercise and diet.
We know that around 15% of people aged over 60 years have low levels of vitamin B12. This risk may be increased for those treated with Metformin therapy. In order to protect against such a deficiency it is advisable to increase your intake of certain foods or add an oral supplement of cyanocobalamin. You might find this article useful 
Physiotherapy may also be needed in extreme cases of muscle weakness.
Pain management is helped by medication known as "neuropathic pain agents" as over the counter painkillers are often ineffective. This may need the support of a pain management team if severe.
I hope this has been helpful.
Although every effort is made to ensure that all health advice on this website is accurate and up to date it is for information purposes and should not replace a visit to your doctor or health care professional.
As the advice is general in nature rather than specific to individuals, Dr Vanderpump cannot accept any liability for actions arising from its use nor can he be held responsible for the content of any pages referenced by an external link