What do the results of my thyroid test mean?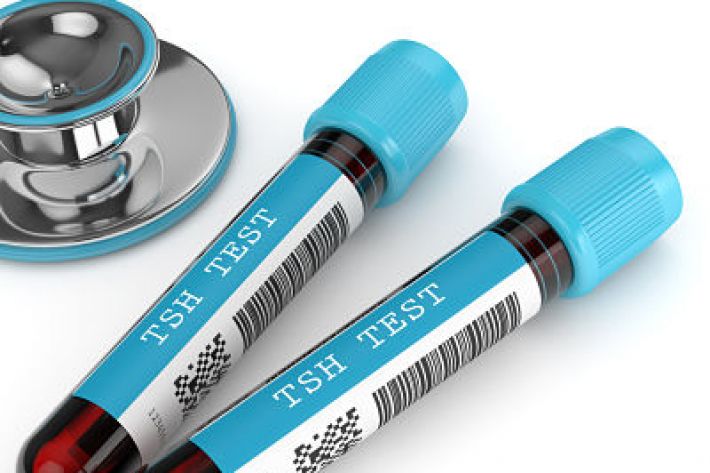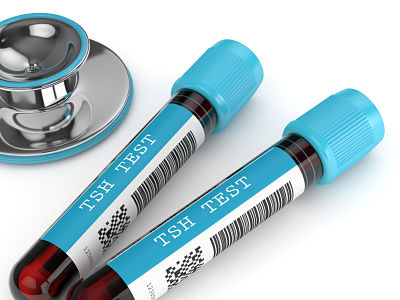 2020-12-342

on

Mon 7

Dec
Blood tests are currently the most accurate way in which to diagnose and manage thyroid disorders.
When a GP suggests a thyroid function test they are looking at the thyroid hormone levels in your bloodstream and comparing them to reference ranges (or levels) in 95% of the healthy population.
Looking at TSH
Whether you wonder if you have hypothyroidism because you have gone to the doctor with symptoms listed in this blog post
 OR
 You've gone because you think you might have hyperthyroidism because you have some of the symptoms listed on this patient information sheet
The doctor will diagnose your condition with the aid of a test looking at your Thyroid Stimulating Hormone (TSH) which is a hormone produced by the pituitary gland in response to your thyroid hormone production. The pituitary gland is very sensitive and acts as a regulator telling your thyroid gland to increase or decrease T4 and T3 production according their levels in the bloodstream.
Hypothyroidism will be suspected if the TSH level is high and Hyperthyroidism will be suspected if your TSH level is low due to negative feedback. As your levels of thyroid hormone (T4 and T3) fall, the serum TSH rises. As your levels of T4 and T3 rise the serum TSH falls.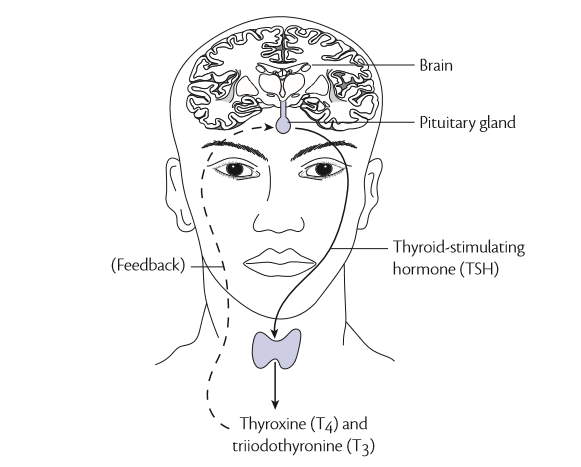 TSH levels have been standardised internationally and vary according to your age and gender. Examples of suggested reference ranges and the normal, low and high TSH levels are shown below:
| | | | | |
| --- | --- | --- | --- | --- |
| Gender | Age | Normal | Low | High |
| Male | 18-30 | 0.5-4.15 mIU/L | <0.5 mIU/L | >4.5 mIU/L |
| Male | 31-50 | 0.5-4.15 mIU/L | <0.5 mIU/L | >4.15 mIU/L |
| Male | 51-70 | 0.5-4.59 mIU/L | <0.5 mIU/L | >4.6 mIU/L |
| Male | 71-90 | 0.4-5.49 mIU/L | <0.4 mIU/L | >5.5 mIU/L |
| Female | 18-29 | 0.4-2.34 mIU/L | <0.4 mIU/L | >4.5 mIU/L |
| Female | 30-49 | 0.4-4.0 mIU/L | <0.4 mIU/L | >4.1 mIU/L |
| Female | 50-79 | 0.46-4.68 mIU/L | <0.46 mIU/L | 4.7-7.0 mIU/L |
*mlUI/L stands for milli international units per litre
During pregnancy a mother's TSH levels will alter as they are affected by hormones secreted at that time. This creates these levels.

Normal

Low

High

First Trimester

0.2-2.5 mIU/L

<0.2 mIU/L

2.5-10 mIU/L

Second Trimester

0.3-3.0 mIU/L

<0.3 mIU/L

3.01-4.50 mIU/L

Third Trimester

0.8-5.2 mIU/L

<0.8 mIU/L

>5.3 mIU/L
It is important for your TSH levels to be checked both before deciding to become pregnant AND during the pregnancy as both hyperthyroidism and hypothyroidism can occur at this time. Left untreated this can cause health problems for both yourself and the baby.
People with Addison's disease, Turner Syndrome or Down's syndrome should also be tested regularly as should those with other autoimmune diseases
Looking at T4 and T3
In response to TSH your thyroid gland will make two forms of T3 and T4. If it is referred to as "bound" it means it is attached to a protein. 99% of T4 is bound. In most cases now it is the free T4 and T3 levels that are measured. Typical results for free T4 and free T3 are as follows:
Free T4 12-20 pmol/l
Free T3 3-7pmol/l
Looking at confusing results
If TSH levels are low  one would expect to see high levels of T3 and T4.  If TSH levels are high one would expect to see low levels of T3 and T4
The table below highlights the common patterns: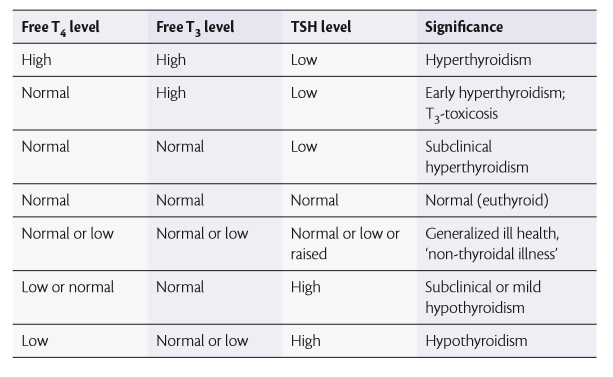 However in some cases the results do not present this anticipated pattern. These are discussed in an excellent review by the Cambridge Thyroid Group which run the national reference laboratory for "weird" thyroid function tests:
Olympia Koulouri , Carla Moran, David Halsall, Krishna Chatterjee, Mark Gurnell. Pitfalls in the measurement and interpretation of thyroid function tests. Best Pract Res Clin Endocrinol Metab 2013 27:745-62. doi: 10.1016/j.beem.2013.10.003. Epub 2013 Oct 17.
This includes this most useful diagram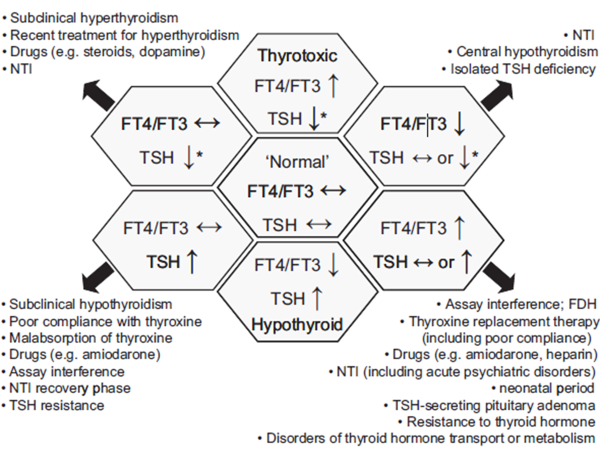 *NTI = non-thyroidal illness
*FDH = familial dysalbuminaemic hyperthyroxinaemia
*FT3 = free triiodothyronine  
*FT4  = free thyroxine
*TSH = thyroid-stimulating hormone (thyrotropin)
I hope this has been helpful.
Although every effort is made to ensure that all health advice on this website is accurate and up to date it is for information purposes and should not replace a visit to your doctor or health care professional.
As the advice is general in nature rather than specific to individuals Dr Vanderpump cannot accept any liability for actions arising from its use nor can he be held responsible for the content of any pages referenced by an external link