Thyroid Cancer – incidence, early symptoms, diagnosis and treatments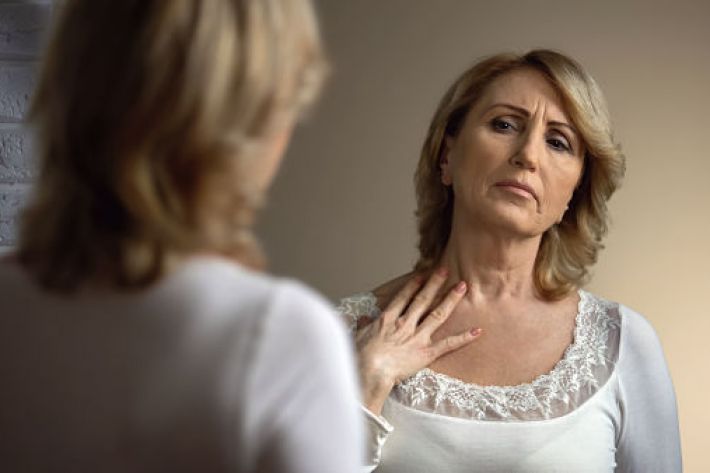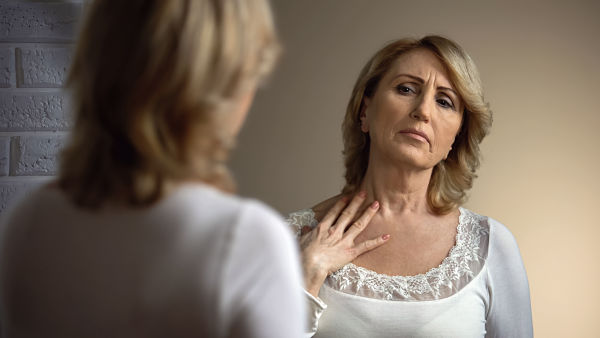 2020-01-23

on

Thu 23

Jan
Thyroid cancer is the most common endocrine malignancy with approximately 3,000 new cases coming to light each year.  Three times as many women as men are diagnosed with this condition and this rises to four times as many during a woman's reproductive years.
There's been an overall rise in the detected incidence of this type of cancer. Between 2014 and 2016 there were 3,527 cases compared to 1150 in 1993 to 1995.  Cancer Research UK predicts this will rise 74% between 2014 and 2035. This may be down to increasingly improved detection methods rather than a rise in the actual condition.
Mortality rates have dropped steadily since the 1970's.  Because this type of cancer is slow growing, it is often described as being usually survivable and treatable with about 95% survival after 20 years.
The patients who are most at risk of not having this detected or treated are elderly men.
As the incidence of thyroid cancer rises significantly at puberty and declines steeply after menopause, a number of studies have looked into the links between thyroid cancer and hormonal/reproductive factors. To date there have been no consistent associations – all we can really say is that oestrogen and its receptors do play a role in thyroid cancer growth. You may want to read an overall picture of the research here.
Signs of thyroid cancer
These are not always obvious so look out for any changes like:
Unusual nodules, or bumps, on your neck
Persistent hoarseness or other voice changes
Persistent, unexplained cough
Pain in the neck or throat
Sensitivity in the neck
There is a helpful video here which is designed to help you check your neck.
Without a self-check,  thyroid cancer will typically be picked up as lump in the base of your neck which you or others may see/feel.  These thyroid nodules may also be picked up as an incidental finding on the occasion of having a scan for another condition altogether.
Diagnosis
Go to your GP if you have found a lump in your neck. Growths are usually tested by fine needle aspiration which is where a doctor collects a sample of cells from the nodule using a needle guided by an ultrasound scan.  This is then examined under a microscope.
70% of results show the nodule to be benign
25% of tests are inconclusive and
only 5% will show that there is cancer present
When tests are inconclusive patients can be advised to have a small operation to remove one lobe of the thyroid in order to get a more certain diagnosis. A multi-disciplinary team is now involved and can recommend appropriate treatment or surveillance once the results are established.
Genetics and targeted drugs
It has been discovered that familial medullary thyroid cancer is a genetic condition with family members carrying the RET gene.  Scientists have also discovered that in many papillary thyroid cancers the cells have changed to the BRAF gene. In both of these cases patients may be treated with the newer targeted drugs.
Standard treatment
Since thyroid cancers do not generally respond well to chemotherapy, the thyroid is usually removed and the patient may then be offered radioactive iodine therapy (RAI) to prevent any reoccurrence of cancer.
Patients are then placed on lifelong thyroid hormone replacement to make up for the absent thyroid. This is closely monitored to match each individual's requirement with stability being the main aim avoiding either under- or over-replacement.
Traditional thyroidectomy's leave a fine scar on the front of the neck.  However there has been increasing use of "scarless thyroidectomies" whereby the thyroid gland is removed via the mouth. The first paper on this appeared in 2008. You might like to read a detailed review of this
Support
The Butterfly Thyroid Cancer Trust is a UK national charity dedicated solely to the support of patients with Thyroid Cancer.  You might find some useful information here
I hope this has been helpful
Although every effort is made to ensure that all health advice on this website is accurate and up to date it is for information purposes and should not replace a visit to your doctor or health care professional.
As the advice is general in nature rather than specific to individuals Dr Vanderpump cannot accept any liability for actions arising from its use nor can he be held responsible for the content of any pages referenced by an external link