The Pancreas and Diabetes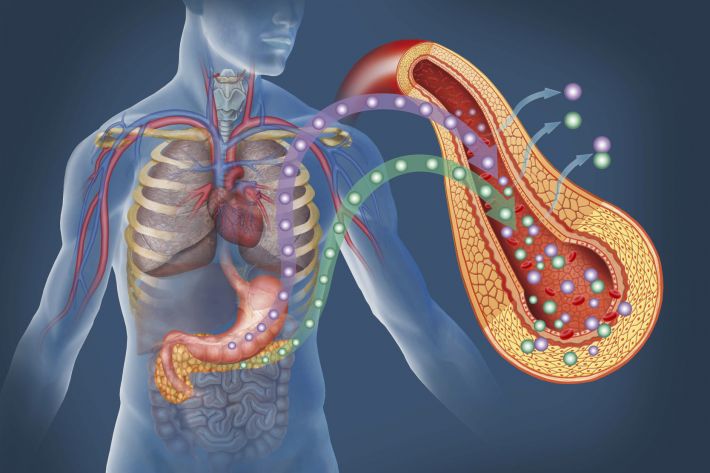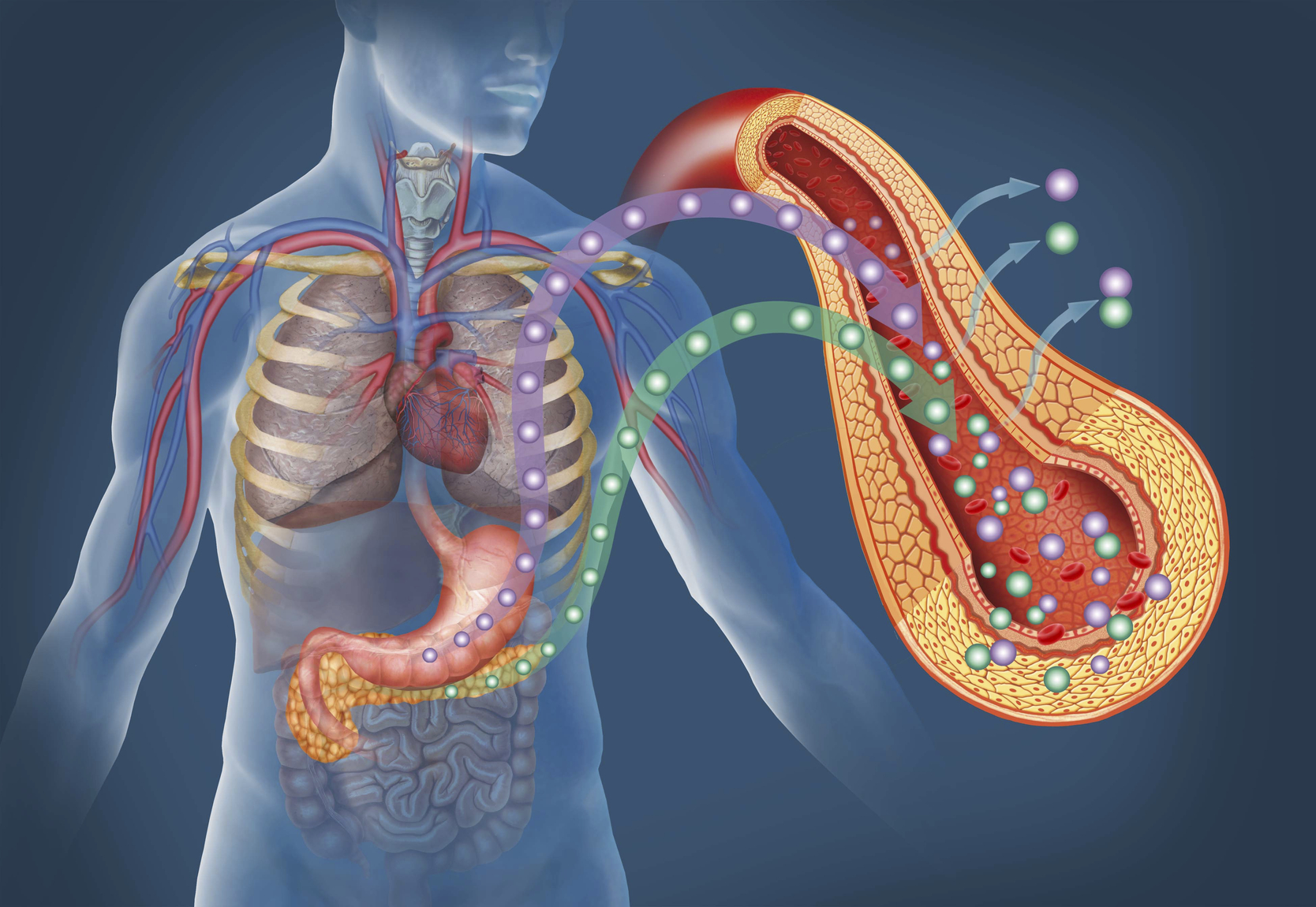 2016-07-209

on

Wed 27

Jul
 Sitting closely behind the stomach, the pancreas plays an important role in the process of digestion and is also responsible for keeping our blood sugars at a safe level.
The Pancreatic function is divided into
exocrine (the production of gut enzymes, water, electrolytes and bicarbonate which aid with digestion)
and endocrine (the production of circulating hormones such as insulin and glucagon and somostatin).
Because there are close anatomical and functional links between the exocrine and endocrine pancreas any disease affecting one of these parts will inevitably affect the other.
What's more, diabetes can be the result of any disease that damages the pancreas  (including acute and chronic pancreatitis, cystic fibrosis and pancreatic cancer). It can also occur because of pancreatic surgery - although removal of 90% of the mass of the pancreas can usually be performed without resulting in diabetes.
When the pancreas is not working
This will manifest itself either through the onset of diabetes or by symptoms which indicate that the body's digestion is not properly functioning. This is likely to result in
Losing weight
Pain or tenderness in the stomach
Loose, greasy and foul smelling stools that are difficult to flush
Wind
Feeling full
You may also be unable to fully absorb fat soluble vitamins like A, D, E, K and B12  - although being clinically diagnosed with vitamin deficiency is rare
It's not unusual for glucose intolerance to occur in those with chronic pancreatitis but diabetes usually occurs later in the course of the disease and is more likely to be found in patients with a family history of diabetes. (Which suggests they already have a low reserve capacity for enzyme secretion or low insulin responsiveness)
Pancreatic Diabetes
Pancreatic Diabetes (also called type 3 diabetes) differs from typical type 1 diabetes in that the glucagon-producing pancreatic alpha cells are also affected.
Unfortunately its development greatly influences the prognosis and quality of life of those patients with exocrine pancreatic diseases. It can cause life-threatening complications such as hypoglycaemia or malfunction in both small and large blood vessels which may then impair the organs.
A distinct metabolic and clinical form of diabetes, this condition requires specialist knowledge. In the early stages diet and pancreatic enzyme replacement may be sufficient but, if this proves inadequate, insulin treatment with multiple injections is required.
Pancreatic Cancer and Type 2 Diabetes
It has been known for some time that Pancreatic Cancer and Type 2 diabetes are linked but we have still not discovered which has the biggest influence on the other. In other words we're not sure which is the risk and which is the symptom.
One suggestion is that having diabetes causes increased pressure on the pancreas to produce insulin which leads to a higher risk of pancreatic cancer
Another is that pancreatic cancer leads to insulin resistance or loss of insulin producing capacity - either of which can lead to an increased risk in diabetes.
There has as yet been no conclusive evidence about any link between Pancreatic Cancer and Type 1 diabetes
Pancreatic Cancer is most likely to occur in people aged 65 or over but it is a difficult cancer to diagnose as there may be only one symptom present. Overall symptoms may include:
Unexplained weight loss
Jaundice
A change in bowel habits
Pain in the stomach or back
Sickness
Pronounced tiredness
However, the onset of diabetes in an otherwise healthy elderly patient is a potential warning sign of pancreatic cancer particularly if associated with weight loss.
Although every effort is made to ensure that all health advice on this website is accurate and up to date it is for information purposes and should not replace a visit to your doctor or health care professional.
As the advice is general in nature rather than specific to individuals Dr Vanderpump cannot accept any liability for actions arising from its use nor can he be held responsible for the content of any pages referenced by an external link.