Obesity and the increased risk of mortality through COVID-19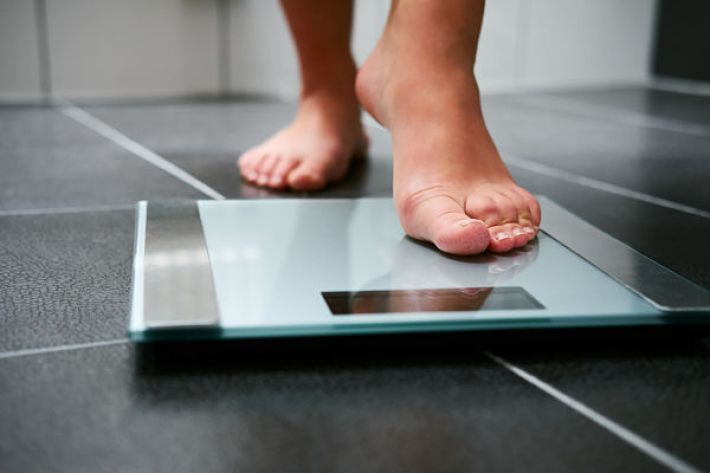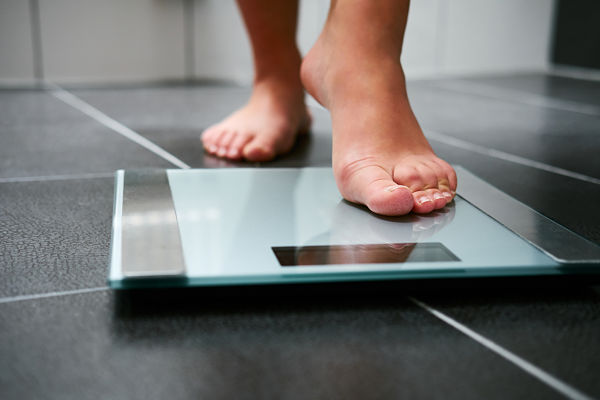 2020-06-177

on

Thu 25

Jun
Between the 1st February and the 25th April NHS England looked at over 17 million electronic health records of UK adults in order to identify any common factors that were associated with COVID-19 related hospital death.
Although this has not yet been peer reviewed, the initial conclusion -  in terms of obesity - is that the risk of dying from Coronavirus more than doubles in patients whose BMI is 40 and above. (In someone who is 5'9" this would relate to a weight of just over 19 stone)
The risk is also increased in those with a BMI of 30 which is the level at which obesity is defined. Again, in someone of about 5'9", this would be a weight of just over 16 stone up to the above weight. At this point the risk is expressed as 1.27.
There are probably two main reasons for this
The lung capacity in someone with a higher bodyweight is reduced and therefore respiratory problems can be exacerbated and ventilation is more challenging
Obesity brings with it many associated health problems such as heart disease, respiratory disease and diabetes.
The growing problem of obesity in the UK
Britain has long been dubbed "the fat man of Europe" A House of Commons Briefing paper in August 2019 revealed that:
31% of women were overweight and 30% were obese
40% of men are overweight and 27% obese
Adult obesity rose from 15% in 1993 to 29% in 2017 with the prevalence of overweight and obesity above 70% in all age groups from 45 upwards.
If you would like to read more please click here (link to pdf document)
For the sake of our health we obviously need to address the situation both individually and nationally.
The PREVAIL programme
A University of Oxford study last year looked at why dieters were often doomed to fail.  They discovered that those weighing themselves regularly were more likely to lose weight than those who did not.
The team concluded that this success was due to self-regulation and developed a DIY diet approached based upon this. This was finalised as the 53 actions which are part of the PREVAIL programme.
100 people took part in the first programme, half of them only weighed themselves daily and half additionally chose at least one action daily from the list (there was no upper limit).
Within 8 weeks those adopting the daily actions had lose half a stone (3.2kg) more than the others.
The 53 PREVAIL programme actions
If you have previously struggled to lose weight you may find this self-regulating list of actions most useful. To find out more detail about these actions and why they work
just click here
10 weight loss actions: eating in a structured way
Plan all meals for the day in advance (what and when)
Eat no more than three times
Skip a meal
No calories after 8pm
Check the calorie count of everything you want to eat or drink
Set yourself a calorie goal and stick to it
Have a "fasting" day with less than 800kcal
Keep a diary of what you eat and how you feel
Check your portion size
Only eat when sitting at a table
9 weight loss actions: avoiding or swapping specific foods
Don't eat between meals
Cut out crisps, biscuits, cakes and sweets
Cut out fried food
Have only one course at mealtime
Cut out carbs
Swap unhealthy snacks for fruits and vegetables
Swap rice/potatoes/pasta for extra vegetables
Use meal replacement products
Swap unhealthy snacks with 6-8 individual nuts
5 weight loss actions: changing what you drink
Drink only water or unsweetened coffee or tea
Swap sugary soft drinks with diet or no sugar versions
Do not drink alcohol
Drink a pint of water before each meal
Swap juices or smoothies with fruit and vegetables
7 weight loss actions: creating a healthier diet
Eat at least 5 portions of fruit or vegetables each day
Snack only on vegetables
Eat only foods with a green nutrition label for total fat
Eat only foods with a green nutrition label for sugar
Make sure half of your main meal of the day is a salad or vegetables
Swap rice/ potatoes/pasta with extra vegetables
Swap fatty meats with lean meats
6 weight loss actions: mealtime tactics
Eat slowly or 20 chews per bite
Focus on your food while eating
Stop eating before you feel full
Use smaller plates and bowls
Cut food into smaller pieces
Eat for less than 20 minutes at a time
9 weight loss actions: Burn more calories
Walk up and a flight of stairs for as long as you can
Go cycling for as long as you can
Go swimming for as long as you can
Stretching exercises
Attend an exercise class
Play a group sport
Go to the gym
Exercise at home with the 21-minutes NHS Choices workout:
Brisk walking for as long as you can
7 weight loss actions: be more active as part of your daily life
Walk 10,000 steps
Walk/cycle instead of taking the bus or car
Go for a walk with your friend(s)
Stand up while working
Take the stairs whenever you can
Have an active day with your family or friends
Stand up while watching TV
I hope you find this helpful.
Although every effort is made to ensure that all health advice on this website is accurate and up to date it is for information purposes and should not replace a visit to your doctor or health care professional.
As the advice is general in nature rather than specific to individuals Dr Vanderpump cannot accept any liability for actions arising from its use nor can he be held responsible for the content of any pages referenced by an external link