How continuous glucose monitoring could move into the wellness market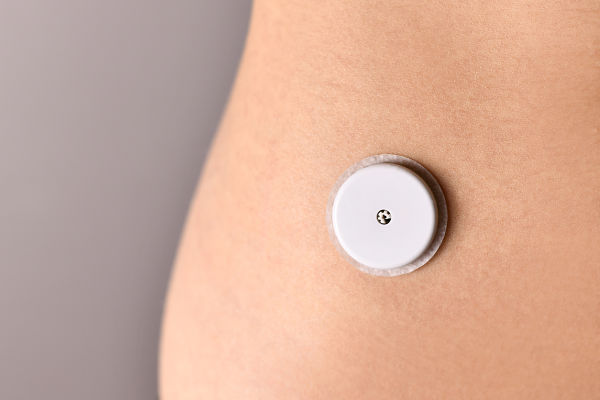 2021-10-294

on

Thu 21

Oct
Continuous Glucose Monitoring – or CGM - was begun in the 1980's; approved by the US Food and drug administration in 1999 and FreeStyle Libre Pro introduced in 2016 as the first that requires no routine finger prick testing during wear.  
CGM's measure blood glucose levels and display these every 1 to 5 minutes either on the device itself or on the user's mobile device.
It works by a sensor being inserted below the skin and a wireless transmitter that conveys data round the clock. This data can be manipulated to show glucose levels over chosen time periods which can assist the user to better understand the typical behaviour of their body and take control of their own health.
Why Glucose Monitors might become more mainstream
It is this aspect of helping to give people control over their own health that particularly appeals to the wellness market. Indeed, some digital companies in the US are at the early stages of developing and trialling CGM devices which help wearers to see how diet, sleep, exercise and stress can affect their glucose levels
These devices are likely to be positioned as a natural extension to trackers which are already being used for sleep, stress and fitness and can help in several specific ways:
They can assist with personalised nutrition by revealing:
which foods make blood sugar levels spike and then crash
which foods may be causing an individual response based on a person's weight, genetics, microbiome, lifestyle and sensitivity to insulin
It's a way of flagging health problems
Could the user be on the way to developing Type 2 diabetes?
Could the user detect large blood sugar swings which are linked to heart disease and inflammation?
Is the user's vitality, focus and moods being negatively affected by blood sugar levels?
It's a way of identifying health problems and solutions
Users are often surprised at the amount of sugar "hiding" in their foods
They can see how valuable exercise is in terms of steadying blood sugar after meals
Judging by this article in Wired athletes are likely to be enthusiastic about CGM's in terms of improving their training, performance and recovery.
It will be interesting to see how this area of health monitoring develops…
Although every effort is made to ensure that all health advice on this website is accurate and up to date it is for information purposes and should not replace a visit to your doctor or health care professional.
As the advice is general in nature rather than specific to individuals Dr Vanderpump cannot accept any liability for actions arising from its use nor can he be held responsible for the content of any pages referenced by an external link