A study on the effects of Radioactive Iodine (RAI) on people with hyperthyroidism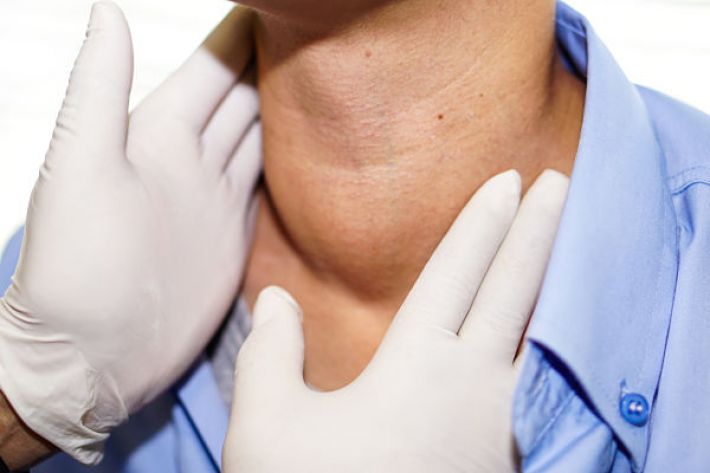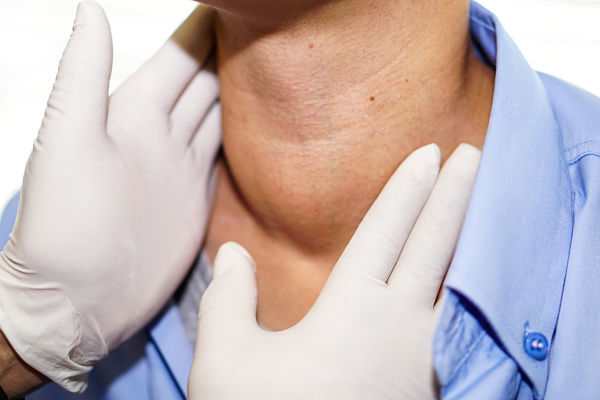 2019-12-339

on

Thu 5

Dec
A July article on the JAMA network looked at the possibility that treatment of people with hyperthyroidism with Radioactive Iodine (RAI) could be leading to a slightly increased level of cancer deaths in those patients.
This study retrospectively looked at nearly 19,000 hyperthyroid patients in the UK and the US over a period of 7 decades. These patients had an average age of 49 and were all treated with RAI and had no history of cancer at the time of their first treatment. 78% were women and most of them had been diagnosed with Graves' disease.
The study concluded that the risk of death from cancer may be increased with the greater absorbed dose to exposed organs and tissues, and recommended that further studies are needed to fully weigh the risks and advantages of treatment with RAI.
The findings have obviously caused considerable concern since RAI is one of the key treatment options in hyperthyroidism, particularly in those who relapse or have disease that is difficult to control.
The UK medical community have been quick to point out the challenges of drawing conclusions when looking back over a study – particularly when the researchers had failed to adjust for other adverse lifestyle cancer risks such as history of smoking and obesity.
Monitoring the long-term outcomes of hyperthyroid patients treated with RAI is very important and large national databases of radioiodine-treated hyperthyroid patients are needed to assess such outcomes.
The study's conclusion requires cautious interpretation for the following reasons:
 The absence of a control cohort with hyperthyroidism in this study. The lack of a hyperthyroidism control group makes it difficult to ascertain if the increase in cancer risk is a consequence of hyperthyroidism and poor disease control or of RAI per se. Previous large studies which used a control group did not find increased risk of secondary cancers from RAI.
The model used to calculate the absorbed RAI dose is new but not validated. A complex mathematical model has been used to estimate the absorbed RAI dose, based on a series of assumptions on thyroid gland weight and RAI uptake in a small preliminary sample of patients. These assumptions leave significant uncertainties in organ dose exposure and will need to be replicated further and validated.
Important confounders such as smoking and obesity have not been considered. The analysis did not correct for other important confounders for cancer risk including smoking, obesity and alcohol intake.
Excess solid cancer risk is not seen following administration of substantially higher doses of RAI to patients with thyroid cancer. Studies in RAI-treated thyroid cancer patients show development of secondary cancers only when much larger doses are given where the most commonly observed malignancies are haematological cancers such as leukaemia. These malignancies are not seen following the lower doses of RAI used for benign disease.
Whilst statistically significant, the magnitude of observed effects in this study is modest. Comparison with a control group or adjusting for confounders could reduce the magnitude of observed effects to render them non-significant.
In my opinion the last paragraph of this statement is absolutely crucial:
"Recent observations have shown the importance of achieving good control of hyperthyroidism in a timely fashion to improve long-term cardiovascular and mortality outcomes. In this context, it would be unfortunate if patients were deprived of the option of rapid, effective control of their hyperthyroidism with radioiodine, due to concerns of cancer risk"
A joint statement on the article by the British Thyroid Association and the Society for Endocrinology can be found here 
I hope this has been helpful.
Although every effort is made to ensure that all health advice on this website is accurate and up to date it is for information purposes and should not replace a visit to your doctor or health care professional.
As the advice is general in nature rather than specific to individuals Dr Vanderpump cannot accept any liability for actions arising from its use nor can he be held responsible for the content of any pages referenced by an external link